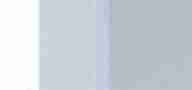 Exclusive access to attractive real estate
Current real estate investment strategies
Real estate is an important component of investments by institutional investors. This is why this segment is the focus of our activities. We develop attractive and sustainable investment strategies that often differ noticeably from the usual market concepts and thus offer added value for our customers. In principle, all segments and risk classes are considered. Increasingly, the focus is on the individual needs of investors.
Sourcing via the network: Hauck Aufhäuser Lampe provides an ideal platform with access to all market participants in the financial and real estate sectors, among others. This creates ideas and innovative investment opportunities with often early and exclusive access to attractive real estate. This circumstance gains more and more importance, due to further increasing investor demand.
Products
"H&A Soziale Infrastruktur"
"H&A Soziale Infrastruktur" invests in basic medical and social services in Germany. The focus is on health centers with the types of use medical practices, physiotherapy, rehab and medical retail. Depending on the location and requirements, individual components of basic social services can also be integrated, such as housing for the elderly, outpatient care, and daycare centers. Preferably, the properties are intersectoral health centers, medical centers, MVZs or neighborhood concepts. The death of hospitals, the shortage of general practitioners, demographic change, medical progress and changes in the healthcare system, including the strengthening of outpatient care, are the reasons for a very high investment requirement in this segment over the next few years. The "H&A Soziale Infrastruktur" fund was designed as an open-ended special real estate fund and has a target volume of at least EUR 300 million. An ESG strategy integrated into the investment strategy and the overarching goal of impact investing round out the product offering.

Products
"H&A Lebensmitteleinzelhandel Deutschland"
"H&A Lebensmitteleinzelhandel Deutschland" invests in a basic human need and therefore also in a systemically important sector. The fund pursues a unique "manage-to-core" strategy and forecasts investors a stable high distribution yield and an attractive target return (IRR) that exceeds the standard market returns on commercial real estate. In doing so, the fund can draw on the expertise of a highly specialized and very experienced team, some of whom come from the food retail sector. The fund closes at year-end 2021 with a potential investment volume of more than €250 million. A similarly structured successor fund is already in the starting blocks and will be available in early 2022 with a potential initial portfolio.




Thank you for yor request. We will contact you.
An error occurred. Check the marked fields please.
An error occurred. Check the marked fields please.
This feature is only available for HAL+ Users.
Get exclusive additional functions and premium content with your free account.