Conception, administration and custody
Hauck Aufhäuser Lampe has more than 30 years of experience in the design, administration and custody of liquid fund products in the financial assets sector. At our locations in Germany, Luxembourg and Ireland, we are your partner for services related to your investment strategy. In Germany, we are one of the five largest custodians for open-ended mutual securities funds (BVI custodian statistics 2021) and in Luxembourg we are one of the five largest third party ManCos (PwC ManCo Barometer 2021).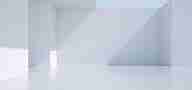 Holistic Service
KVG and fund administration in Luxembourg
With our capital management company (KVG) Hauck & Aufhäuser Fund Services S.A. in Luxembourg, we offer you a comprehensive service, starting with advice and conception of your product idea, through the approval and launch process, to fund management and fund controlling. You receive all solutions from a single source. From our Luxembourg depositary as well as KVG, we can guarantee complete coverage of all investment products possible in the Luxembourg financial center.

HAL Fund Services Ireland
UCITS capital management company in Ireland
HAL Fund Services Ireland is a fully authorized UCITS management company licensed and regulated by the Central Bank of Ireland.
As a European fund management company, we can launch UCITS funds for clients in Ireland either as a standalone structure or in a hosted ICAV platform.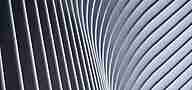 Depositary for financial assets in Germany and Luxembourg
With more than 30 years of experience, the bank offers all services related to the depositary function for liquid assets. From the initial idea to advice on conception and the launch process, we accompany our clients - and of course afterwards throughout the entire product life cycle. In this way, we work individually and reliably for more than 500 funds in Germany and Luxembourg.

Added value offer for your success
Additional services in the area of financial assets
We offer clients in the liquid assets sector a professional value-added offering for their success with additional services.
Thank you for yor request. We will contact you.
An error occurred. Check the marked fields please.
An error occurred. Check the marked fields please.
This feature is only available for HAL+ Users.
Get exclusive additional functions and premium content with your free account.