Cash Trading
In the equities cash trading area, more than 10 global brokers and 12 local specialists are available for global trading. We trade via our own Xetra market access and the Stuttgart Stock Exchange and settle uniform commissions for all brokers.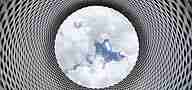 Exchange Traded Derivates
Global trading in exchange-traded derivatives is conducted via the Fidessa trading system, and we also use our own market access at Eurex (DCM). We work with spread orders, rolls and multi-leg strategies; the execution of futures orders is implemented with the help of algorithms.

ETF RFQ Execution
We implement trading in ETFs through net risk prices from at least 3 counterparties in Competition, trading at NAV plus/discount spread is also possible in Competition.
Thank you for yor request. We will contact you.
An error occurred. Check the marked fields please.
An error occurred. Check the marked fields please.
This feature is only available for HAL+ Users.
Get exclusive additional functions and premium content with your free account.