Let's start...
After the login you will be forwarded to your personal start page. This individually configurable dashboard, which you can also find under "My Finance", is designed to give you a quick overview of your entire asset situation.
By default, the widgets "Financial Status", "Statement of Assets", "Transactions", "Securities Account Statement" and "Securities Account Transactions" as well as "Portfolio Performance", "Quick Transfer" and the "Mailbox" are displayed here.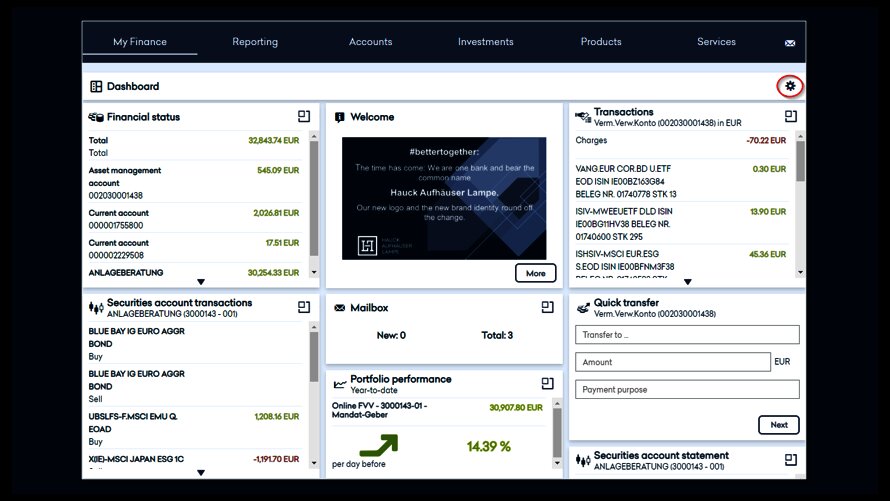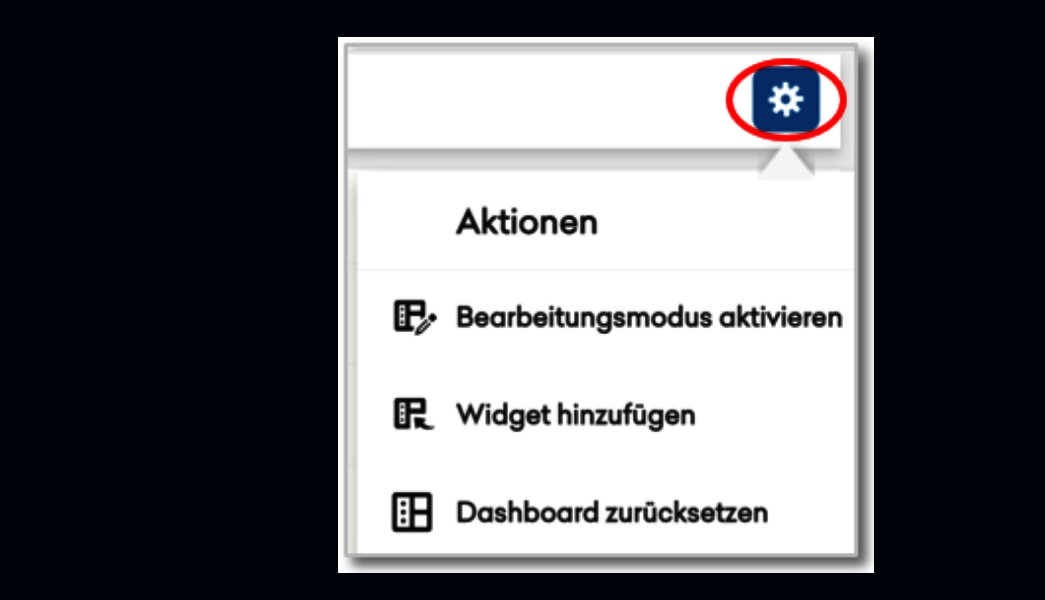 Individual configuration
You can individually customize the dashboard to suit your personal needs and to show you exactly the selection and level of detail of information that is the most relevant to you.
The action icon gives you various options for this purpose. You can add additional widgets, individually adjust the widgets contained in your dashboard or remove unwanted widgets. If necessary, the Dashboard can also be reset to the default settings.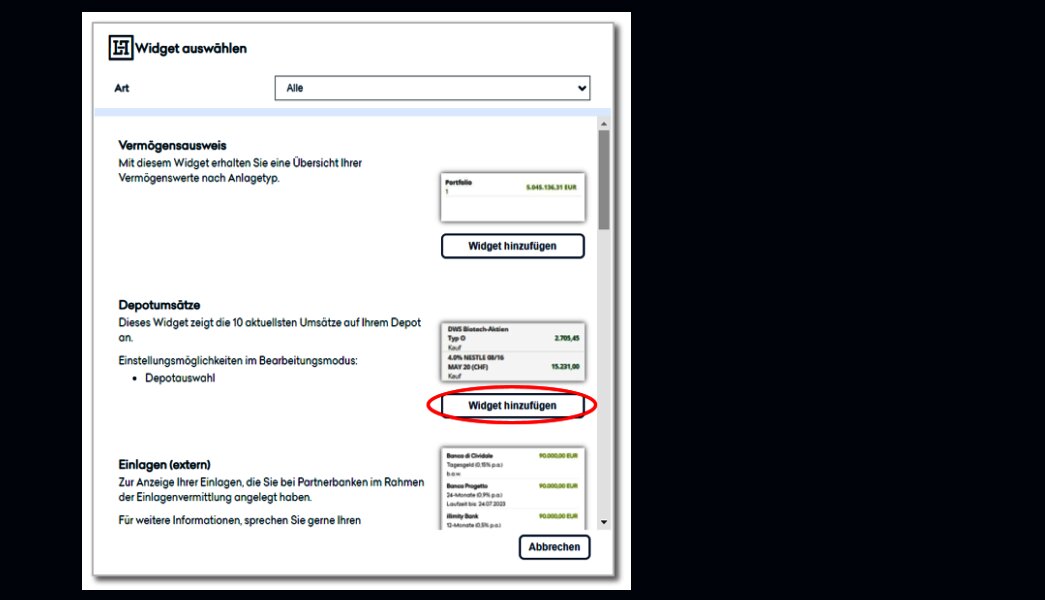 Choose a widget
In order to add a widget, simply select it from the provided list of available widgets. You can also add a widget several times, each time assigning a different account or securities account number.
Configuration options
In order to adjust a widget that is already displayed in the Dashboard, click on the action icon that appears for each individual widget in edit mode. Depending on the type of widget, a window with the respective configuration options will then open. For example, under "Financial Status" you can select which accounts and securities accounts should be included in the display, or under "Quick Transfer" you can select a default account from which future transactions should be deposited.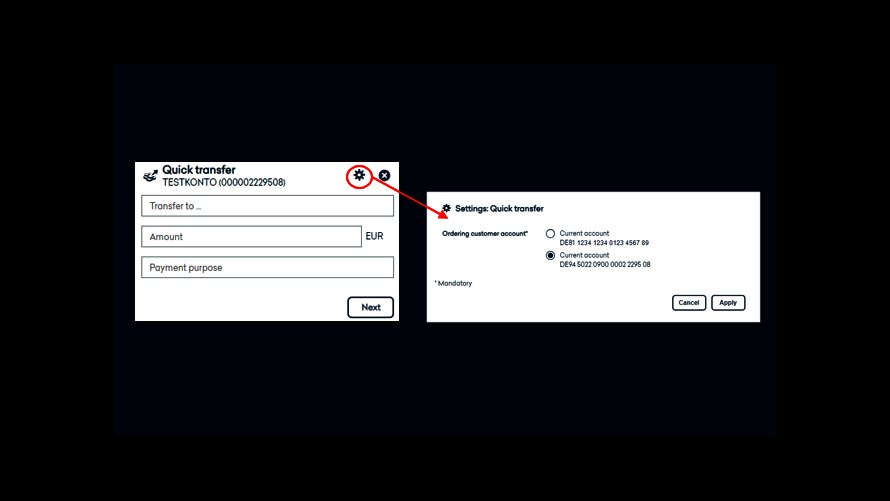 Insert widgets
You can remove widgets that are less important to you from the dashboard by using the X icon that also appears in edit mode.
The widgets that you have selected for your personal dashboard can be easily arranged on the page using drag & drop. In this way, you can design your start page to meet your individual information needs.
Transition to the preferred section
All the information that is displayed in the dashboard can be found in more detail under the other menu items. To quickly go from the widget to the corresponding section, click on the icon at the top right of the widget: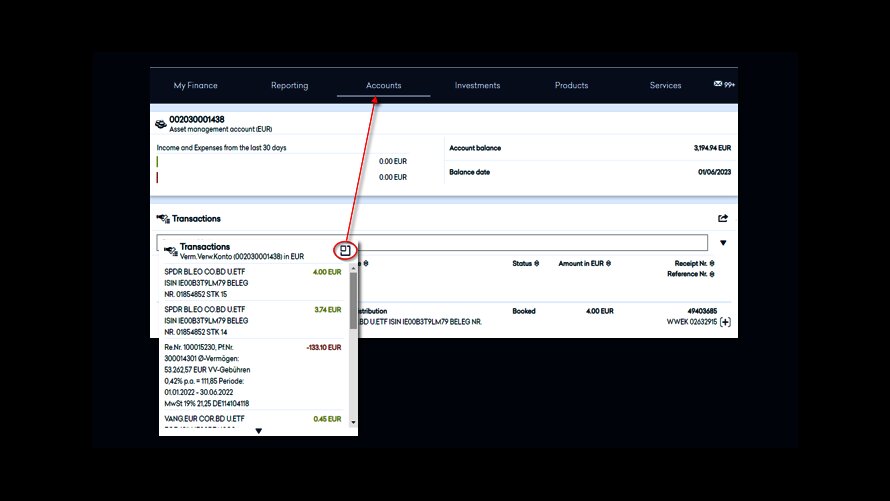 This feature is only available for HAL+ Users.
Get exclusive additional functions and premium content with your free account.